5 Halloween Activities in Modesto for Kids Who Are 'Too Old' for Trick-or-Treating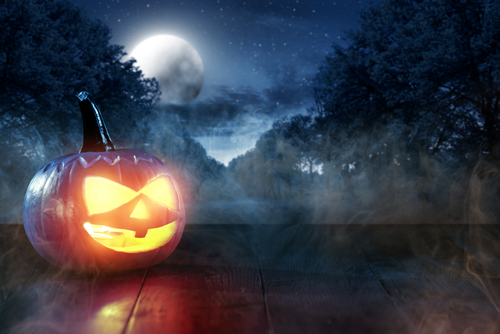 Halloween is finally here, and if you have kids, you've got some work cut out for you. From decorating the house and compound, looking for costumes for your children, stocking up on candy, making arrangements to attend different events – preparing for Halloween is not a walk in the park.
As a result, it may be a good idea to contract our Modesto car service to drive you to different locations and fun functions around Modesto.  Choose between getting lost in a corn maze, taking the kids out for pumpkin picking and carving, or getting your wits tested in a haunted house.
Here are some things in Modesto that kids who are 'too old' for trick-or-treating might find fun.
Halloween Candlelight tours
This scary tour is designed in such way that visitors are only guided by candlelight in a sea of darkness that slowly unveils a bewildering maze of rooms. The place creates a sense of foreboding, with the feeling that something or someone is constantly watching you. As you go through the house, guides will show you where reports of paranormal activity have been seen by visitors and the staff. This place can get a little too scary for very young children so be sure to be considerate of the little ones. At only $13 for an adult and $8 for ages 12 and below, this can be a cheap and fun option to spend Halloween.
Dell'Osso Family Farm and Maze
Although technically it is not in Modesto, the Dell'Osso farm is just a short drive to the neighboring Lathrop. Every year, they create an outstanding pumpkin maze. This is not an ordinary pumpkin patch. Instead, it is more of an amusement park with a Halloween theme. It also includes a corn maze, a haunted house, pony rides, kids' zones, zip lines, etc. It only costs $11-$19 per person, depending on the time and day.
Deathworkz
For the past few years now, Deathworkz Haunted House has grown to become a local favorite. Founded by a passionate family of five who loves Halloween, Deathworkz has been growing strong for 12 years. During the opening on 29th and 30th, the entry will be free for anyone who is up for having a good scare.
Halloween Horror
Halloween Horror is a new event that is scheduled for the 20th at Boomers. Even though it is rated family-friendly, it is recommended for those who are 13 years and above due to its scary nature and late hours. The event will be happening on Bangs Avenue, Modesto and will be hosted by the Higbee Horror Haunt creators. Therefore, be prepared to run for your life as you are escaping the zombies, monsters, and ghosts.
Higbee Horror Haunt
For 2017, the Higbee Horror Haunt has taken things a notch higher by partnering with Halloween Guys to offer visitors the most frightening experience. Kids below 13 are discouraged from participating since this full-scale haunted house can make even the bravest of us scream. It will be held in Veneman Ave, Modesto and costs $13 for adults and $8 for kids.