Business Etiquette Around the World: a Short Guide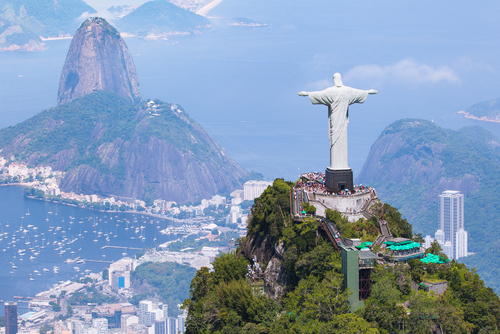 In the world of business, etiquette is important. It is vital that you understand the right ways to interact with clients and investors while abroad. If you don't do the right things, you could lose business deals and your competition will take your customers. To avoid missing out on prime opportunities, consider the etiquette listed below of various places around the world.
1. Japan
Japan is often known for its beautiful architecture, ancient culture, and fine cuisine. However, there are many things you need to know about Japanese business etiquette. You shouldn't just arrive off the plane and expect to win over clients.
In Japan, there are a lot of unsaid rules. While locals understand them because they have learned them since childhood, you will have to acquire them the old-fashioned way by memorizing them. First of all, Japanese love to drink. You should always be prepared to either drink with them or turn it down graciously. Refusal to do so could land you in the "shame" tank of Japanese business.
Also, be sure to offer to get the round of dinner or desserts while you discuss things over with clients. The man or woman who pays is seen as showing respect. If you fail to do this, you could offend them.
2. China
China is a fascinating part of the world. One of the most interesting things is that they love tea. Tea culture is huge. Often, business deals will be done over several hours as you discuss friends and family first. So, don't rush the deal, take it slow and see how it turns out for your profits. You may like the result.
3. Brazil
People have dreams about the exotic nature of Brazil. After all, it is a beautiful location. However, there is more to Brazil than warm weather and the Amazon. Brazilian people are also very warm. They love to connect physically with hugging and kissing upon greeting people. So, don't be too uptight. Be willing to humor your Brazilian counterparts with some physical touching. Don't go over the line, but understand that a refusal to engage could be seen as a sign that you're not the right fit.
The world is changing fast. And the business world changes even faster. However, one thing that remains constant is that different locations operate differently depending on the culture and the country. Those that ignore etiquette will find their revenue dropping. However, if you have great etiquette, you'll win more deals than before.
At Legacy Limousine Service, we pride ourselves on offering the best transportation options for you that the world can offer. Our professional chauffeurs can escort you comfortably in luxury vehicles with style and class, in a timely manner. We know how important your time and safety are to you, and that's why we take care of everything we do. Give us a call anytime to book our Modesto car service or Modesto limo service if you need a professional chauffeur service that truly respects their customers.