DANCE THE NIGHT AWAY
Martha Graham, the American modern choreographer, and dancer once said "dance is the hidden language of the soul," and according to the people who get out and dance every week she is right. Music and dancing are part of the history of civilizations around the world. People dance to celebrate, and some people dance to make it rain. Other people just get up and boogie when they hear their favorite song. But there are people who dance the night away to relieve the stress and the anxiety that is part of everyday life. The people who dance till the sun comes up use our
Modesto CA limo service
because they know we start the night off right. Our luxury fleet of limousines set the mood for a night on the town. Our competent and professional chauffeurs know how to spoil our dance-crazed clients without infringing on their privacy. And who wouldn't dance like there's no tomorrow when they know a chauffeur is waiting to take them home after a night of rock-and-roll.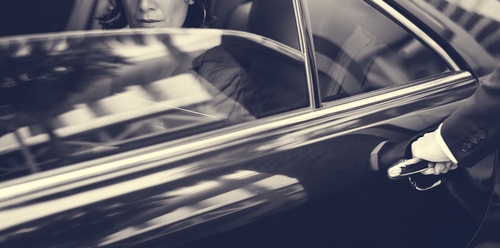 Some people say a
Modesto CA party limo
is the bomb especially on a Friday night. Our limo service is not the ordinary service you get from a local car service that takes you to the airport or drives you to that corporate conference across town. We have party limos with party perks, and our clients use them every week. Our knowledgeable chauffeurs know where the action is if you're just in town for the weekend, so out-of-town clients rock with the locals at the hottest dance places in town. It's not easy being a chauffeur who knows how to handle the challenges of driving in the congested parts of the city where some of the funkiest folks' hangout. But our chauffeurs know how to get a party started safely, and they do it with style and a 21st-century attitude. That means they are up to speed when it comes to finding the dance spots that reach a level of insanity that most dancers crave. There are clients that hop into one of our comfortable, and reliable limousines and want to get down before they reach their peak on the dance floor. And we say, "go for it." Our limos have the music and the feel that make some of our guests start grooving while they sit in our soft leather back seats. We like to have all the ingredients that people want for a night on the town as long as those ingredients don't break any rules. We believe in safety first, but we want our clients to be comfortable, so loosening up and singing a little in the limo before they reach the dance floor is cool. The clients who use us on party weekends are the same clients that use us for corporate meetings and for trips to the airport and back. We have a loyal customer base because we don't cut corners.
Our limo service
is meant to be different. We take the meaning of luxury and safety to another level, and our clients keep coming back for more.