Tour San Francisco, California With the Best Today
San Francisco is a Northern California metropolis that's known all over the United States and planet for its many fascinating and enriching points of interest. People everywhere link the city with bustling Fisherman's Wharf, the Golden Gate Bridge, the Palace of Fine Arts and beyond. If you're currently on the lookout for California limousine service that can help you make the most out of the Golden Gate City, the solution is as straightforward as reaching out to Legacy Limousine Service, Inc. in Modesto. Our transportation firm has been accommodating customers for a decade. When you need professional assistance with in-depth San Francisco tours, you can count on our company every single step of the way. We make touring the metropolis rewarding, convenient, safe and simple for all of our customers.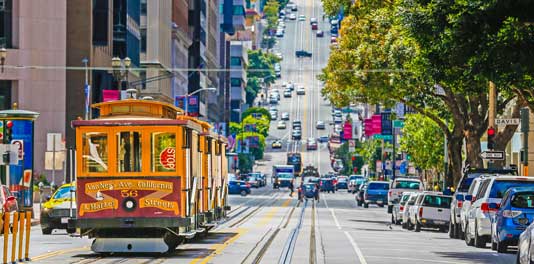 San Francisco Sights and Sounds
Tours of San Francisco can be incredibly exciting, diverse and intriguing. There are so many things for tourists to see and enjoy in the city. Legacy Limousine Service can help you take in anything and everything San Francisco has to offer. We can help you safely get to attractions such as bustling Pier 39, Alcatraz Island, Golden Gate Park, Twin Peaks, Chinatown, the Japanese Tea Garden and Baker Beach. It doesn't matter if you feel like spending an hour watching people in Union Square. It doesn't matter if you want to take in the scenic Golden Gate at Crissy Field, either. You can count on our local business to provide you with a car service experience that's on another level. Touring San Francisco is a piece of cake for all of our customers. We can help you see San Francisco the way it's meant to be seen. That's in a secure, convenient and friendly atmosphere, period.
Other Service Options
Legacy Limousine Service, Inc. works with customers who are interested in touring San Francisco. If you're a leisure traveler who wants to have the time of your life in the city, you can turn to us with complete confidence. Some of the other services we offer customers include airport transfers, special events transportation, wine tour transportation and beyond. We work with people who need to attend major athletic events in the city. We work with corporate travelers who need to attend significant business functions in the city as well. We provide customers with many well-rounded choices in transportation specialties here. If you want to tour San Francisco, we can take superb care of you. Our fleet includes modern, dependable and fresh vehicles that are known for pure safety and ease.
Reserve an Appointment with Legacy Limousine Service, Inc. Today
If you want to tour San Francisco comfortably, Legacy Limousine Service can happily deliver for you. Our professional chauffeurs can give you transportation service that's secure, neat, discreet, pleasant, straightforward and luxurious to the max. Reach out to our helpful staff as soon as possible to find out more about our assistance. Schedule an appointment with our team A.S.A.P.