Transportation for Wine Tours in Gorgeous Napa, California
Napa Valley in Northern California is one of the planet's most renowned destinations among wine lovers. If you have a penchant for fine wines and magnificent scenery, you won't want to miss the chance to visit this region. When you need transportation assistance for Napa wine tours, Legacy Limousine Service, Inc. can come through for you seven days a week. Our full-service company makes touring Napa straightforward and gratifying for all of our customers. People who wish to visit the greatest wineries in Napa Valley can always depend on our helpful transportation services. If you're 100 percent ready for a day of sampling all of the most delectable wines around, you need to drop Legacy Limousine Service, Inc. a line.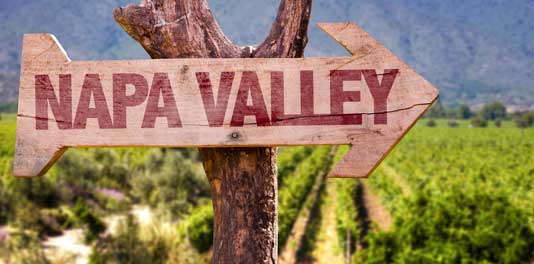 Exploring Napa Valley and Five-Star Wineries
If you're searching for Napa Valley, California limousine service that leaves nothing to be desired, all you have to do is reach out to us. We make getting to wine tastings in Napa Valley pleasant. We make coming back from them just as pleasant. If you want to travel to Inglenook Winery, Castello di Amorosa, Luna Vineyards, Domaine Carneros, Darioush Winery and beyond, just say the word. We're more than familiar with all of the terrific wineries in the vast region. Our transportation service is appropriate for people who need to get to wineries in the area for tasting sessions. It's appropriate for people who need to make it to wineries in the area for parties and events of all varieties as well. People who are excited about taking part in informative, thorough and all-encompassing wine tours in Napa Valley regularly work with our trusted transportation business.
Why You Need to Work with Legacy Limousine Service, Inc.
Legacy Limousine Service, Inc. is a Modesto, California transportation company that has a name that's practically synonymous with five-star quality. We make enjoying wine tours in Napa Valley feel like the easiest thing in the world. Remember, too, that we don't only cater to customers who need to travel between wineries in the area. We can help you access all sorts of destinations in Napa Valley. If you're searching for professional transportation assistance that can help you get to wonderful Bothe-Napa Valley State Park, tranquil Lake Berryessa or even action-packed Robert Louis Stevenson State Park, you can trust our team easily. Our aim as a transportation company is to present all customers with the best and most efficient choices in all of Napa Valley, plain and simple.
Call Legacy Limousine Service, Inc. to Book a Reservation Today
If you're a wine lover who also happens to appreciate modern convenience and ease, Legacy Limousine Service, Inc. is waiting to handle all of your wishes. Our chauffeurs are devoted professionals who know how to give our customers unparalleled service. Our wine tours are deluxe, safe and punctual. Get in touch with our established and credible business now for details and to book a reservation. We highly anticipate meeting you and serving you.