Amazing Wine Tours Located in Lodi, California
Lodi, California is an idyllic San Joaquin County city that's known for its laid-back charm. It's also known for its plentiful esteemed wineries. If you're looking to take part in fascinating wine tours in the Central Valley community, you need to reach out to the Legacy Limousine Service, Inc. team as soon as possible. We provide people with Lodi wine tours that are everything they need and more, period. When you need Lodi, California limousine service that's the finest of the finest, our local company can make all of your desires come to fruition.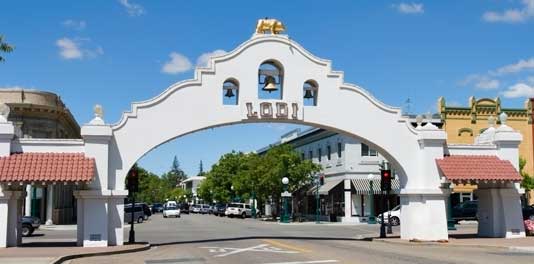 Prominent Wineries in Lovely Lodi
Wine tasting sessions can be a blast. If you're interested in checking out all of Lodi's best wine sampling destinations, Legacy Limousine Service, Inc. is on hand to help you do so. We provide customers with transportation service that can help them get to widely known points of interest such as the Van Ruiten Family Winery, Oak Ridge Winery, the Lodi Wine & Visitor Center, the Jeremy Wine Company, St. Amant Winery and Michael David Winery. If you want to go on a riveting tour of the Dancing Fox Winery & Brewery, we won't disappoint you. The Lodi region is associated with some of the most acclaimed wine bars you can imagine. We routinely help leisure travelers in the area get to wine favorites like McCay Cellars, Twisted Barrel Winery, Estate Crush, Jessie's Grove Winery, d'Art Wines and Borra Vineyards. Our customers can have wondrous wine tasting sessions at Klinker Brick Winery, Toasted Toad Cellars, Abundance Vineyards and more.
Competitive Rates
Legacy Limousine Service, Inc. is a transportation company in Modesto that's enthusiastic about competitive rates. If you're searching for wine tours in the Lodi region that are strong value for your money, we're accessible to assist you. Going for a relaxing and in-depth wine tour in the area has never been quite so easy for people. Our aim as a transportation firm is to make wine tours feel like energizing walks in the park. We accomplish that aim day in and day out as well. Full customer satisfaction is something that means the world to the staff here at Legacy Limousine Service, Inc. That's the reason our customer service policies never miss the point.
Other Nearby Destinations
Our transportation service is ideal for people who wish to visit Lodi wineries. It's also ideal for people who are looking to travel within the area in general. If you need to make it to Lodi Lake Park, Micke Grove Zoo or even the riveting World of Wonders Science Museum, we're completely at your service.
Schedule an Appointment with Legacy Limousine Service, Inc. A.S.A.P.
Are you waiting for wine tours in Lodi that are wonderfully meticulous? Are you waiting for wine tours in the community that can help you feel like an expert? Contact our company. Our chauffeurs are efficient professionals who can give you limo service that's safe, affable, luxurious and peaceful. Give us a call now.