Wine Tours Located in Charming Livermore, California
Livermore is a pleasant Alameda County city that's a haven for serene parks and amiable locals. It's a haven for top-quality vineyards as well. If you want to tour some of the most respected wineries in the United States, there are few destinations that can rival this community in any manner. People who want to go on Livermore wine tours can jump for joy, too. That's because Legacy Limousine Service, Inc. is a distinguished Modesto company that offers the most comfortable, efficient and thorough wine tours in Livermore. People who want to go for top-notch Livermore, California limousine service can't resist selecting our qualified and attentive team.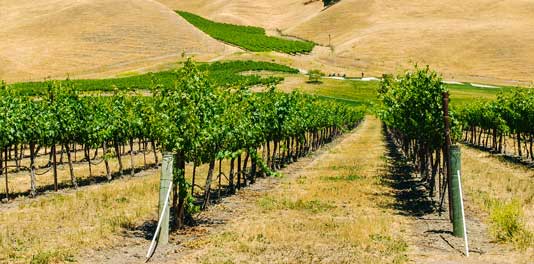 Superb Wine Destinations in Livermore
If you're all set for hours of wine adventures in Livermore, Legacy Limousine Service, Inc. can serve you well. We accommodate the transportation requirements of the area's most eager wine lovers. Some examples of the most acclaimed wineries in Livermore are Bent Creek Winery, Murrieta's Well, 3 Steves Winery, Wood Family Vineyards, Retzlaff Vineyards, Wente Vineyards, BoaVentura De Caires Winery, McGrail Vineyards and Winery and Steven Kent Winery. These wineries are optimal for all types of wine aficionados, too. If you're a fan of events and engaging tours with guides, you'll have an experience to remember at Bent Creek Winery. This winery has a tasting room that's always accessible to visitors. If you're someone who admires the past, you'll have an incredible time at Murrieta's Well. This winery has origins that go all the way back to the 1800s. Legacy Limousine Service, Inc. can help you make your way to all of Livermore's dazzling wineries.
Other Essential Locations in Livermore
We make relishing wine tours in Livermore a reality for countless customers. We also specialize in general local transportation service that can boost your convenience factor. If you're searching for transportation assistance that can get you to soothing Lake Del Valle or mesmerizing Del Valle Regional Park, we can aid you. Del Valle Regional Park is a beloved site for people who love all kinds of recreational activities. If you want to go boating, camping or hiking in the area, this park should be high on your list of things to check out.
Budget-Friendly Transportation Service
Wine tours don't have to drain your bank account in Livermore. If you want to have a wine tour journey that's enriching and inexpensive at the same time, Legacy Limousine Service, Inc. is the only company name you need to acknowledge. We give customers access to a substantial fleet that includes vehicles that are contemporary, safe and 100 percent spotless. Our chauffeurs are all hard-working professionals who work patiently to give our customers the highest level of contentment and satisfaction. If you want to embark on a ride that's luxurious, warm, accommodating and affable, let Legacy Limousine Service, Inc. know as soon as possible. Our wine tours have a reputation for excellence in the area. Reserve an appointment with our kindly staff right now.